About Us
Metallurgical casting roll series, include
The main products are included as alloyed steel roll, Adamite steel roll and ring roll, Graphite steel roll and ring roll ,centrifugal high speed steel roll, cast iron roll, centrifugally cast iron roll and ring roll. Roll diameter 200 - 1800 mm. Ring roll diameter 250 - 1700mm.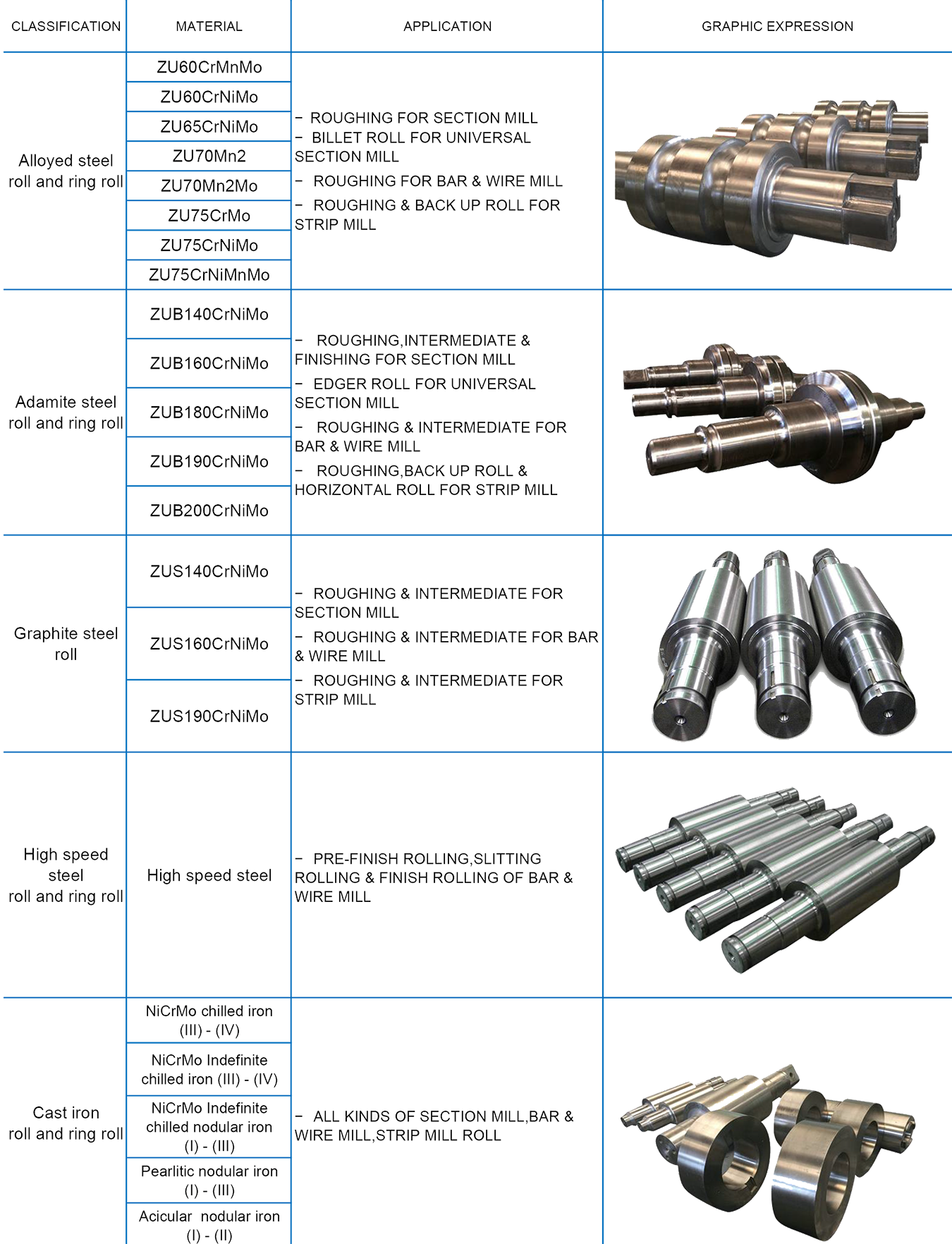 Metallurgical and mining spare parts series
Include: Metallurgy mine with all kinds of forging shaft, Various types of roll road transport roller bearing, gear shaft, All kinds of mining crusher, Ball mill and Separator spare parts. Conveyor rollers, sprockets and other.

Metallurgical and mining equipment series
Include: Wire rod and Bar mills, Steel mills, Mining crusher, Mine mill, Magnetic separator, Conveyor etc.

Shear blade and Machine tool
Include:Cutting tools for flying shear、scrap cutte and disc shear.All kinds of tools used in roll machine.